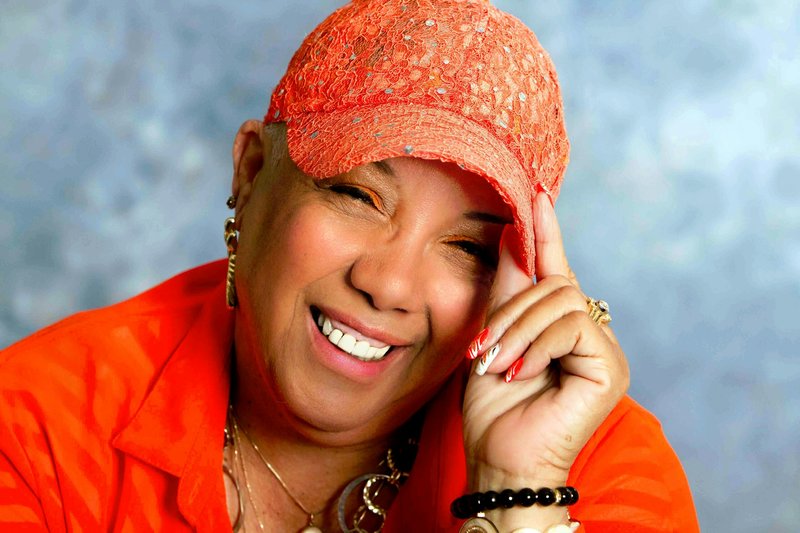 Mrs. Davis

released her first single book "A Faith Greater

Than Grief"
in August of 2014.
A
second book
will be released in
2015
!
Her Family
Married 48 years to her high school sweetheart and classmate – Fred Davis, Jr.

Parents of one daughter – Chef Monica Smith and one son, Sean (deceased)

They are grandparents to five beautiful and talented young people

Dana (23), Maurice II (MJ) – 17, Morgan – 13, Matthew – 13, and Martin – 8
Jennifer P Davis' professional bio and snapshot
Mrs. Davis
is a Human Resource Professional and Generalist with more than forty-five years of experience in corporate, manufacturing, public and private sector organizations. She is an objective and respected coach, leader, facilitator, and author with a broad base of experience and expertise in business, human resources, workplace issues and relationships. She is President/CEO of Jennifer P. Davis & Associates, LLC, a minority owned business, which she started in 1997 following her retirement from IBM Charlotte.
During her tenure at IBM, Jennifer spent most of her career in executive management positions managing annual budgets of up to forty-three million dollars.
In addition to her management experience, Jennifer provided advice and counsel to the Site General Manager on personnel matters affecting a site of more than 3500 employees and 300 managers.
Mrs. Davis

is a lifelong member of the United Methodist Church, Mrs. Davis is the current Director of Discipleship Ministry for the Western North Carolina Conference of the United Methodist Church
and is the first lay person in the WNCC to hold this position
Jennifer is a
much sought after motivational speaker, Mrs. Davis often entertains and inspires her audiences with songs, information, timely advice, and numerous anecdotes regarding her personal and professional experiences.
Mrs. Davis is a talented writer and has written editorial columns for her local newspaper and has co-authored three books with the
Professional Woman Network,
an international training organization specializing in professional development
:
A Woman's Survival
Guide to Overcoming Obstacles, Transition, and Change"
was released in August, 2007,
Life Skills for African-American Women
was released in the spring of 2009, and
The Woman's Handbook for Self-Confidence
released in 2010
.


Notable Highlights and Interactions
Notable recognition and service
Featured in

"Brown in Black and White"

, a 2006 documentary developed by award-winning Broadcaster Steve Crump regarding the 1954 Supreme Court decision on the impact of desegregation in schools in Gastonia, NC




Produced and developed a video, "One Time" with Tavis Smiley, TV show host, personality, author, and commentator




2000 Entrepreneur of the Year

presented by Bank of America and the Gaston County Chamber of Commerce




Odyssey of a Woman Award

presented by the Charlotte Chapter of the Sigma Gamma Rho Sorority, February, 2006




Community Involvement Award

presented in May, 2006 by The Gastonia Chapter of Las Amigas, Inc.,




Gaston County's 2006

Business Woman of the Year nominee


Omega

Citizen of the Year

2006-2007




2011

Martin Luther King Unity Award Gaston County Citizens and Clergy Coalition Award




Featured in the September/October 2012 edition of

Carolina Women Today

magazine



Special Appointments (present)
·

The Gaston County Civil Service Board

, a citizens review board for the Gaston County Police Department




The Board of Directors for

Gaston Hospice, Inc.

·

Board of Trustees, Gaston College



City of Gastonia, All-America City Team Member, 2000




President and Board of Directors, Gaston Skills, Inc.




Chairperson, Board of Trustees, The Children's Home, Winston-Salem, NC




United Way of Gaston County




Gaston County Chamber of Commerce, Board of Directors




President and Founding Board of Directors, Diversity Council of the Carolinas




Gaston Together Leadership Team




Board of Directors, The Woman's Shelter of Gaston County




Board of Directors, American Red Cross, Gastonia Chapter




United Methodist Church - Gastonia District




United Methodist Church – Western North Carolina Conference




Gaston Boys and Girls Club, Board of Directors





Community Driven and Involvements
Gaston County Board of Education (served for 12 years)




Elected as Gaston County Board of Education Chair (first African-American to serve)




ALF (American Leadership Forum) Senior Fellow




Written years of editorial columns for her local newspaper